Anyone who reads this blog may have noticed a familiar name pop up over and over again, that of
Sugar & Vice
. To say I am a fan is an understatement, I adore everything they do! I own a lot of their jewellery and dream of more!
Swimming Mermaid Necklace £20
Double Stacked Name Necklace starting from £13
XL Gemstone Necklace £36
Solar System Necklace £28
This is just a small selection of what I currently own. Every birthday and at Christmas I beg for more! Accessories are such an important part of my outfits, they can change something from just OK to amazing, and I love that Sugar & Vice are a 2 person independent company. They are so creative and truly lovely people to boot! Here is some of my current wislist -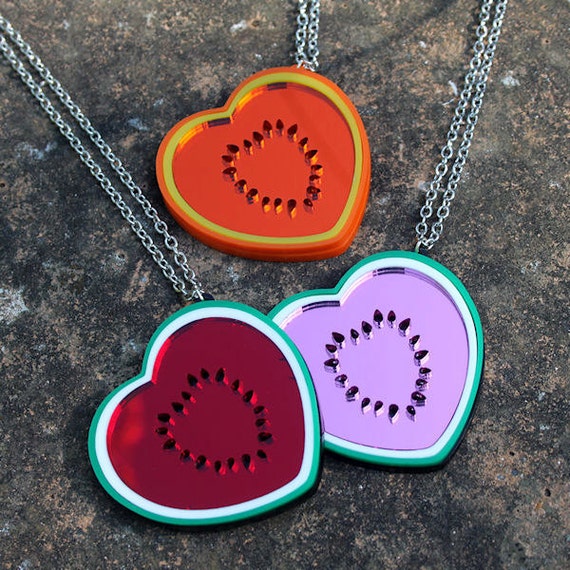 Melon or Orange Slice necklace £15
I am in love with watermelon print right now. It's so cute and summery!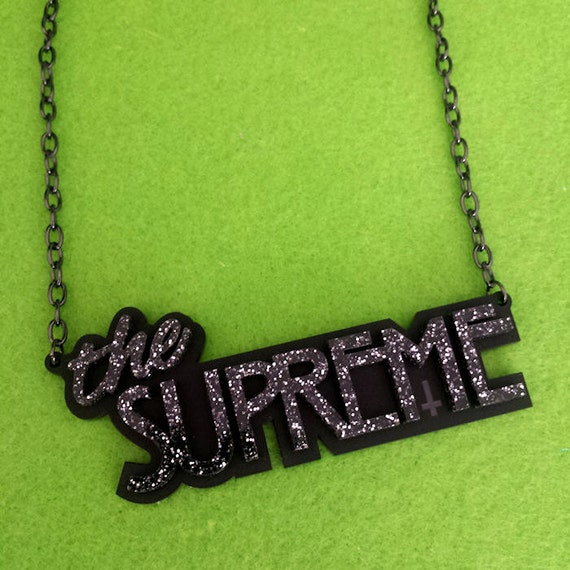 The Supreme Necklace £17
I am a big fan of American Horror Story and I love the styling in Coven, I recently got some awesome long kimonos and totally need this to go with them!
There are soooo many gorgeous designs on their website and etsy. They also make earrings, bracelets, hair accessories, bags and apparel. So much awesomeness! They have made me totally custom designs that have been completely perfect and better than I could have even imagined, so much love for Sugar & Vice!
Much love
Kitty xxxxxxx
Bottoms photos are all copyright Sugar & Vice.