Until recently, I've been a one handbag kind of gal. And it was always a bulky thing. Because of my chronic pain, I'm always carrying about medication which means my bag has to be a reasonable size. However these days I take somewhat less pills than I used to, and *fingers crossed* may be having botox so I won't be needing any! So now, I'm preemptively lusting after handbags!
Ok, so maybe this is true 'dreaming of' because of the price, but it's so cute, and an iconic Lulu Guinness design, in my favourite colour too!
Boohoo Tutti Fruit Watermelon Cross Body Bag £22
I will never be over watermelon print. Ever.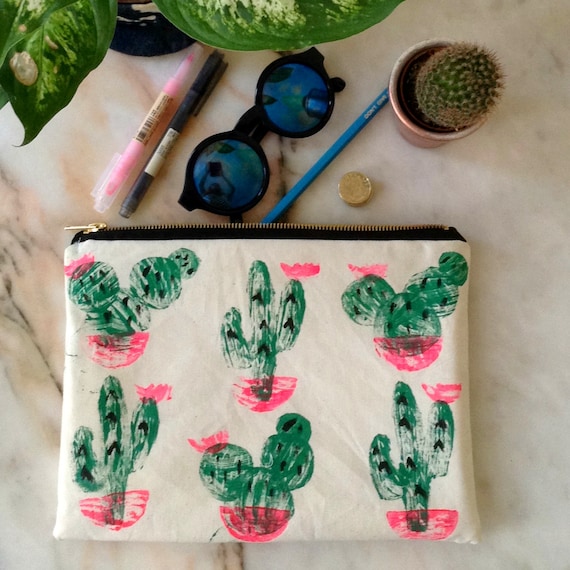 I just discovered
Pup Tart Handmade
and their designs are ridiculously cute! I'm a sucker for a cactus and their whole shop is just amazing! I want all their pillows and bags.
Where do you think sells unusual and kitsch bags? Send me links!
Much love,
Kitty xxxx