I am all about supporting independent businesses. I work for my family who started their company 20 years ago in my Grandparents house, and we now have 30 employees and an amazing business, so supporting small business is something that is really personal for me!
Hot Diggity Dog Necklace £19
Little Miss Delicious
is a favourite company of mine. I've known Maxine for a long time, I photographed her several years ago, and we have bonded over both suffering with chronic illnesses. She is a total sweetheart, and she puts her heart and soul into her jewellery, and it really shows. I have necklaces from her that I have owned for years and worn so much, that are just as gorgeous as they were the day they were delivered to me! LMD make everything from necklaces, to ring, earrings,hair accessories, cushions and plushies. They also stock a variety of other small businesses, so you can support them too!
Rainbow Glitter Bow Crown Headband £35
Janine Basil
makes the most amazing head pieces and hair accessories! Whether you adore all that glitters, are a rockabilly pinup, or dream of the dark ones in your best goth get up, Janine has something for you. I own several reversal wire headbands from Janine and love them. Because of my chronic head pain I can't wear most hair accessories, but I can wear Janine's wire headbands and velcro hair adornments because they are so light and comfortable. Yay!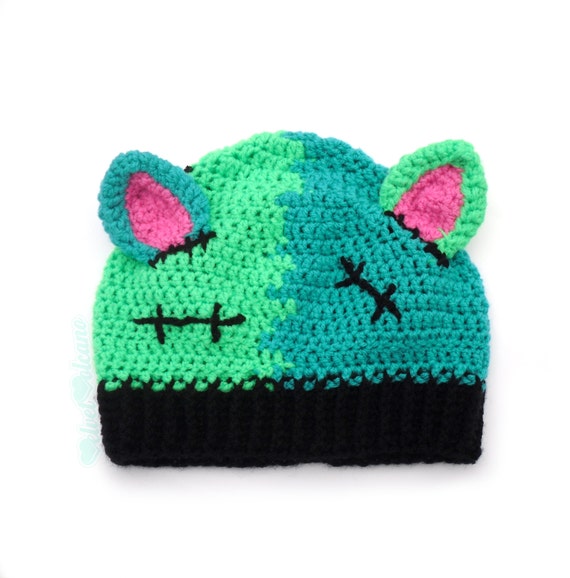 FrankenKitty Beanie Hat £18
VelvetVolcano
is another small business run by a fellow spoonie, Tamsyn. I have several hats by VV, and have bought jewellery from them for friends, and the attention to detail is wonderful. Supporting someone who is chronically ill is an amazing thing to be able to do, and it makes me really happy when they also make amazing lovely goodies!
Buy independent this Christmas, and help others have the best Christmas they can have too!
Much love,
Kitty xxxxx